A Sampling of Angel Pictures & Publicity Show Guest and Contributor Client Roster
Shohreh Aghdashloo (Zahra), A prominent actress on both stage and screen, Academy Award® nominee Shohreh Aghdashloo ("House of Sand and Fog") has portrayed a vast array of complex and powerful characters throughout her career. In her latest film based on an incredible true story, "The Stoning of Soraya M" she stars in the heroic role of Zahra, an Iranian woman caught in a deadly conspiracy. When a journalist is stranded in her remote village, she takes a bold chance to reveal what the villagers will stop at nothing to keep hidden. Other notable credits include "The Sisterhood of the Traveling Pants 2," the BBC/HBO mini-series "House of Saddam," in which she portrays Sadaam Hussein's wife Sajida, "The Nativity Story," directed by Catherine Hardwicke, Aghdashloo transformed herself as Elizabeth, the mother of John the Baptist.
Prior to these appearances she was a critically-acclaimed guest star on Fox's award-winning television drama, "24," opposite Emmy nominated and Golden Globe winning Kiefer Sutherland.
---

Dr. Richard Amerling, MD, is a nephrologist practicing in New York City.  He is an Associate Professor of at Albert Einstein College of Medicine in New York, and the Director of Outpatient Dialysis at the Beth Israel Medical Center.  Dr. Amerling studied medicine at the Catholic University of Louvain in Belgium, graduating cum laude in 1981.  He completed a medical residency at the New York Hospital Queens and a nephrology fellowship at the Hospital of the University of Pennsylvania.  He has written and lectured extensively on health care issues and is a Director of the Association of American Physicians and Surgeons. Dr. Amerling is the author of the Physicians' Declaration of Independence (http://www.aapsonline.org/medicare/doi.htm).  http://www.aapsonline.org/
Dr. Amerling's position on Obama's healthcare reform: ObamaCare, beyond the enormous costs and dislocations, directly inserts itself into the doctor-patient relationship.  It will make the practice of Hippocratic Medicine— "I will prescribe regimen for the good of my patients according to my ability and my judgment. I will keep them from harm and injustice."—all but impossible. 
---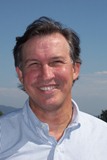 Steve Baldwin is a 35-year veteran of the conservative movement. He is the author of From Crayons to Condoms, the former executive director of Young Americans for Freedom, the former executive director of the Council for National Policy and a former California state legislator. Contact Mr. Baldwin directly at scbaldwin7@gmail.com.
---
Cindy Bond, President of Mission Pictures, Los Angeles, California: Cindy Bond is an entertainment industry veteran acclaimed for her pioneering work in developing and making films that appeal to families and people of faith throughout the world. She is president, chief operating officer and co-founder of Promenade Pictures where, aside from her corporate responsibilities, she conceived the idea for and is producer of a 12-film franchise entitled Epic Stories of the Bible, which debuts with The Ten Commandments.  Bond was involved in every step of the development and production of The Ten Commandments. http://www.missionpicsintl.com/executive-team/
---

Josua Charles, In 2011, twenty-four year old Joshua Charles co-authored the #1 New York Times Bestselling book The Original Argument with conservative icon Glenn Beck.  Currently, he is a Research Fellow at the Public Policy Institute at William Jessup University where he is heading up "The Rediscovery Project," the first-of-its-kind comprehensive effort to organize and fully adapt the writings of the American Founders into a 21st century-friendly form to eventually be used in educational curriculum, interactive web content, short films, and even movies.  He is also candidate for an MA in Government from Regent University at the end of 2013.  Joshua has spoken nationally and internationally on the topics of freedom, the Constitution, American culture, history, and casting a new vision for the direction America should go in.
Joshua is among the rising stars of his generation, and can speak with great passion, depth, and knowledge on all of the aforementioned subjects.
---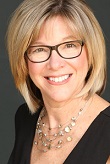 Marianne Clyde, award winning therapist and business person, is an expert in Mental Health in the workplace. Speaking to businesses and associations about empowerment, team building and relationship networking, she is a licensed Marriage and Family Therapist, in practice for over 27 years, energizing speaker and dauntless world traveler. She lived in Japan for over 8 years and has spent time in at least 20 developing countries, teaching about recovery from trauma, personal empowerment and interpersonal relationships.
She has met with child soldiers, amputees and rebel army leaders in Sierra Leone, visited with victims of rape as a weapon of war in the Democratic Republic of Congo, taught doctoral students in Afghanistan about the effects of stress on mental health and spoken to large gatherings in Pakistan after visiting with earthquake victims in the Northwest Frontier. After partnering with the former Ambassador from Malawi to Japan, to establish village maize gardens and other projects, the Ambassador had this to say, "Marianne is an excellent trauma counselor, networker, change agent and revolutionary. Through her initiatives, the poor children and women of Malawi have realized new lives. Child mortality has been mitigated by the provision of clean borehole water. Hospitals are no longer overcrowded by children who were admitted due to hookworms. School going rates have doubled as no child is soaked while at school. In return Malawian women call Marianne ANAPHIRI meaning a woman from the great clan."
She has written and published numerous articles, appeared on radio and television worldwide, commenting on topics ranging from gun violence to having a happy marriage. Host and producer of her own TV shows, she has also hosted a call in radio show and has produced Moments of Mindfulness Meditation CD.
After launching 2 best-selling books, Peaceful Parenting: 10 Essential Principles and Un-Leashed: Practical Steps to Get Your Life Unstuck, she has now released her most powerful book to date, Zentivity™: How to Eliminate Chaos, Stress and Discontent in Your Workplace. As chaos, reactivity and polarization reign, whether your workplace is in politics, business or home, she recognizes and advocates for mental health in the workplace. She encourages readers to establish a strong internal locus of control, so as not to get knocked off balance by the winds of opinion, changes in the economy or upheaval in politics. Only then, she asserts, can you truly make the changes that need to be made. Only then, can you even begin to be the leader you are called to be.
Marianne is the founder of the Marianne Clyde Center for Holistic Psychotherapy, in Warrenton, VA, and the founder of Be the Change Foundation, empowering and equipping women in need to build successful home-based businesses.
---
Katharine DeBrecht is the author of the popular Help! Mom! children's book series. Katharine has been a frequent guest on FOX NEWS, appearing on shows such as The O'Reilly Factor, Fox & Friends, Fox News Live and The Live Desk.   She has also made appearances on Sinclair andMSNBC.  A freelance writer, Katharine's opinion pieces have been printed in newspapers across the country, includingThe Los Angeles Times, and online magazines such as Human Events andWorld Net Daily.   Her books have been profiled on national television and radio outlets, such as Hardball with Chris Matthews, CNN's Headline News and The Situation Room with Wolf Blitzer, Fox News Radio, The G. Gordon Liddy Show, NPR, XM Radio, Sirius and The Daily Show with Jon Stewart, and in print media across the globe.  Her first book, Help! Mom! There Are Liberals Under My Bed!, climbed to #1 on BarnesandNoble.com in September 2005. A cum laude graduate of Saint Mary's College, Notre Dame, IN, she resides with her husband and children in South Carolina.  Her new book, Help! Mom! Radicals Are Ruining My Country!
---

Steve Deace is nationally distributed each weeknight from 9-Midnight EST by the Salem Radio Network. His radio program has been featured in major media such as Fox News, CBS News, ABC News, CNN, MSNBC, The Washington Post, The New York Times, The Los Angeles Times, Politico, The Weekly Standard, and National Review among others. He has been a columnist for World Net Daily and the Washington Times, and is now a contributor for Town Hall.com.
You can friend "Steve Deace" on Facebook or follow him on Twitter @SteveDeaceShow.
---
Reverend O'Neil Dozier: For the past twenty-five years Rev. O'Neal Dozier has been a strong advocate for social causes in the south Florida area such as: fighting to keep a mosque with terrorist ties from being built in a predominantly black impoverish neighborhood where he pastors and in other such areas of the country; being the key note speaker at many anti-abortion rallies and as a result being awarded the prestigious "Bart T. Heffernan Award" by "Broward County Right to Life"; holding rallies against "Same Sex Marriage" and "Gay Adoption of Children"; advocating for a more diverse judiciary while serving on the "Florida Judicial Nominating Commission" by urging the state governor to appoint more blacks and other minorities to the judgeship; partnering with Black Clergy Associations to promote equality of life for all minorities, etc.
Rev. Dozier served on the official campaign committees of President George W. Bush, Governor Jeb Bush and Governor Charlie Crist and was an advisor to all three of them. Rev. Dozier is a graduate of Bethune Cookman University in Daytona Beach, Florida and has a law degree (J.D.) from John Marshall Law School in Atlanta, Georgia. He served two consecutive terms in the United States Army. Rev. Dozier also played professional football in the National Football League for the Chicago Bears during the 1974 football season. For the past 26 years Rev. Dozier has served as Senior Pastor of The Worldwide Christian Center Church in Pompano Beach, Florida.
---
Dr. Alieta Eck, MD graduated from the Rutgers College of Pharmacy in NJ and the St. Louis School of Medicine in St. Louis, MO. She studied Internal Medicine at Robert Wood Johnson University Hospital in New Brunswick, NJ and has been in private practice with her husband, Dr. John Eck, MD in Piscataway, NJ since 1988. She has been involved in health care reform since residency and is convinced that the government is a poor provider of medical care. She testified before the Joint Economic Committee of the US Congress in 2004 about better ways to deliver health care in the United States. In 2003, she and her husband founded the Zarephath Health Center, a free clinic for the poor and uninsured that currently cares for 300-400 patients per month utilizing the donated services of volunteer physicians and nurses.  Dr. Eck is a long time member of the Christian Medical Dental Association and in 2009 joined the board of the Association of American Physicians and Surgeons. In addition, she serves on the advisory board of Christian Care Medi-Share, a faith based medical cost sharing Ministry. She is a member of Zarephath Christian Church and she and her husband have five children, one in medical school in NJ.
---
Emancipation, Revelation, Revolution:  A look at the battle over civil rights and the role that both major political parties have played in it.
What happens to black Americans who choose to leave the liberal plantation on the underground railroad of self-determination and true empowerment?
This is an award-winning documentary about the history of the civil rights movement in America, the role that both major political parties have played in it, and the voting habits of Blacks in America today.
As the nation is now divided, not along racial lines, but along issues of morality and values, racial discrimination has been replaced by philosophical discrimination, and many conservative blacks are choosing to leave the liberal plantation and follow their own destinies.
What happens to them when they leave, and why aren't Americans taught about the rich history of blacks in America, beyond the misperception of victimization?
Martin Luther King's dream has been realized, but not the way he imagined. Blacks in America are being judged by the content of their character, not the color of their skin, but the judgment is harsh if they embrace conservative philosophies.
http://www.errvideo.com/, http://www.christiancinema.com/catalog/product_info.php?products_id=2148
---
Tricia Erickson was the first Damage Control and Crisis Management Expert in the country, as stated by Barbara Walters on the show, "20/20". Tricia is also a political consultant and frequent on-air contributor who has opined on FOX News Channel, CNN, MSNBC and most major TV networks plus hundreds of radio shows. Some of the issues she has been called to speak to are the dangers of radical Islam, gay marriage, Barack Obama, Mitt Romney, the well-masked cult of Mormonism (she's a recognized expert on Mormonism), media bias, all things political, the imaging-posturing-positioning of Presidential Candidates, all things regarding Hollywood, ethics in the media, the culture wars and more. She is the President of Crisis Management Incorporated (crisis management & communications) and also the President of Angel Pictures & Publicity, a conservative pundit publicity company https://angelpicturesandpublicity.com/publicity-division/ & major motion picture and TV casting company https://angelpicturesandpublicity.com/moviefilm-casting/. Tricia is also a casting director and has worked on many major blockbuster films. .
Tricia is also the purveyor of the well trafficked site, TheConservativePundit.net: http://www.theconservativepundit.net/
Ms. Erickson is also the author of the well-publicized and controversial book, Can Mitt Romney Serve Two Masters? The Mormon Church Versus the Office Of The Presidency of the United States of America
---
Expelled, No Intelligence Allowed:
Ben Stein examines the issue of academic freedom and decides that there is none when it comes to the debate over intelligent design. http://www.amazon.com/Expelled-Intelligence-Allowed-Ben-Stein/dp/B001BYLFFS
---
Sandy Fromann is the former president of the National Rifle Association, a practicing attorney and an Arizona delegate to the Republican National Convention.  She is only the second woman president in the 137-year history of the NRA.  She's been a full-time law professor and a partner in major law firms in California and Arizona.  A native of San Francisco, she has a bachelor's degree in economics from Stanford University and a juris doctor from Harvard Law School.  She frequently speaks and writes on the Second Amendment, women in leadership, and the federal courts.
---
Dr. Gerard J. Gianoli specializes in Neuro-otology and Skull Base Surgery.  He is in private practice at The Ear and Balance Institute, located in Covington, but is also a Clinical Associate Professor in the Departments of Otolaryngology and Pediatrics at Tulane University School of Medicine.  He pioneered treatments for Superior Semicircular Canal Dehiscence and other vestibular disorders.  His private practice has a worldwide reach, with patient referrals coming from all over the United States and from around the world.
Dr. Gianoli opted out of Medicare in 2001 and has had a 100% third-party-free practice since 2005.  He's lectured and written extensively (as well as had numerous media interviews) on third party free medical practices and free market medicine.  His editorials have appeared in The Wall Street Journal, Forbes, Investor's Business Daily, The Hill and other popular periodicals.
He has received numerous awards, including the American Academy of Otolaryngology's Honor Award, and has been named in America's Top Doctors and America's Top Physicians every year since their inception in 2001 and 2003 respectively.  Dr. Gianoli practices all aspects of neuro-otology but has a special interest in vestibular (balance) disorders.  He has researched, lectured and published extensively on the topic of vestibular disorders.
Website:  www.earandbalance.net
---
Pastor Joseph Green is the Pastor and co-founder of Antioch Assembly in Harrisburg, Pa. He is a husband, a father, a businessman and an author. He is married to Gwendolyn Green and together they have 3 children. He is a 1985 graduate of Harrisburg High School and attended University of Pittsburgh and Towson University. He holds a Bachelor of Science in Communications and also spent four years in the United States Navy. Pastor Green is on the board of directors for the Bethesda Mission located in Harrisburg, Pa. and the founder of "The Josiah Project", a mentoring project for troubled teens in the city of Harrisburg. He is the author of three books; "From Kilos to the kingdom", an autobiography of a life transformed, "The Power of the original church, the church that will turn the world upside down", and "Standing on the Rock", a book that discusses race, religion, and politics. http://www.antiochassembly.com/
---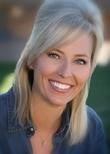 Kristin Story Held, M.D. is a board certified ophthalmologist and ophthalmic surgeon. She is a Phi Beta Kappa Graduate from the University of Texas at Austin and received her medical degree from the University of Texas Medical School at San Antonio where she was elected to AOA. Following her internship in internal medicine and residency in ophthalmology, Dr. Held joined the faculty at the Univ. of TX Health Science Center at San Antonio where she taught residents and medical students and served as Director of the County Ophthalmology Clinic. She maintains an academic affiliation as a Clinical Professor in the Department of Ophthalmology. For the past 20 years she has been in private practice in San Antonio.
On October 1, 2015 her practice became completely third party free. Kris is actively developing an "alternate universe" with a group of San Antonio physicians, where physicians can practice through a direct patient care model called BridgeTwoHealth.com.
Dr. Held served on the healthcare policy advisory team for Dr. Ben Carson during his presidential campaign. She is on the Board of Directors of the Association of American Physicians and Surgeons (AAPS), Co-Founder of AmericanDoctors4Truth.org (which features a template for true patient centered healthcare reform at www.AmericanDoctors4Truth.org), and serves on the National Physicians Council for Healthcare Policy. Dr. Held has read and reported on the Affordable Care Act, MACRA, and the proposed MACRA rules. She served as a member of the Physicians' Healthcare Workgroup, working with physicians from across the country, including physician Congressman, to draft a template for true patient-centered, market-driven healthcare reform. She received The Shining Scalpel Award from AAPS "In recognition of her outstanding service to the American people and the profession of medicine by 'cutting' through the political rhetoric regarding healthcare reform." She was a cofounder of rebel.md , a site featuring articles written by physicians related to the practice of medicine from the trenches of real life experiences.
Dr. Held met personally with Mr. Andy Slavitt, Acting Administrator of the Center for Medicare and Medicaid services, and his Deputy Directors at the Department of Health and Human Services in Washington, DC to discuss her dissent to MACRA and CMS's proposed rules and to offer solutions for patient-centered reform. She has traveled to DC countless times over the past 8 years to participate in health policy work advocating Constitutional and free market principles.
Dr. Held has had numerous articles published, including in the Washington Times, The Hill, Journal of American Physicians and Surgeons and Dr. Carson's AmericanCurrentsee. She has spoken across the country and on radio, television, film, and internet regarding health policy contained in the ACA and MACRA and its effects on patients, physicians, and the practice of American medicine, advocating for the patient-physician relationship and against the government takeover of medicine. She serves on the Medical Executive Committee of the Methodist Ambulatory Surgical Center North Central in San Antonio and serves on the UT Health San Antonio Development Board.
Dr. Held is married and has four daughters; the oldest is a dermatology resident and the second is a 4th year medical student. Her father is a former chairman of neurosurgery, and her mom is a retired R.N. Kris will be a five-year survivor of breast cancer in 2017. Please follow @kksheld on Twitter and follow her blog at KrisHeldMD.wordpress.com.
---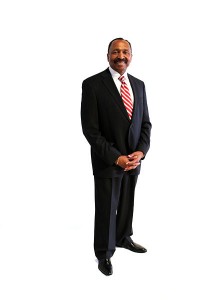 E.W. Jackson was born in Chester, PA, near Philadelphia. After graduating from high school, he joined the Maine Corps, and was honorably discharged after three years of service. He went on to graduate Summa Cum Laude with a B.A. from the University of Massachusetts and from Harvard Law School.
While in law school, he studied at Harvard Divinity School, was ordained in 1979 and consecrated a Bishop in 1998. He practiced small business, criminal and civil law for fifteen years in Boston. In 1997 Bishop Jackson retired from the practice of law to devote full time to ministry.
He is the founder and Senior Pastor of THE CALLED Church, founder of the Chesapeake Martin Lugher King Leadership Breakfast and Founder and President of Stand Foundation – Staying True to America's National Destiny – a nonprofit organization committed to bringing citizens together across racial and cultural lines to restore America's Judeo-Christian heritage and values. He is the National President of MINISTERS TAKING A STAND, a national organization of Pastors and Christian leaders addressing the moral and spiritual issues of our time. He also founded YOUTH WITH A DESTINY, helping give youth a sense of vision and purpose for their lives.
He is the author of the book, Ten Commandments to an Extraordinary Life. His articles have been published in the Washington Times, American Thinker and many other publications. He has appeared on FOX, ABC, PBS, CNN and MSNBC.
---

Carl Jackson – I'm a Christian Conservative that happens to be black, but I wasn't always. Having grown up in Los Angeles, I was a flaming liberal that believed "the man" was against me. I became a thief (arrested twice), and even had a child with my girlfriend at the time out of wedlock. Although, I was never a dumby, I bought into the liberal mantra's and leaders who told those of us who grew up or attended schools in the hood "you are somebody," while they simultaneously sent mixed and implicit messages that we wouldn't amount to anything without their help. Of course, I didn't realize that at the time.
It wasn't until Jesus saved me from the wrath of God and I became a Christian that I began to compare who God said I was against what liberals said I wasn't. Through everyday life, a custody battle for my daughter that convinced me that government wasn't concerned about fatherhood, and a series of other events, God began transforming my thinking which lead me to read. I developed a hunger for Gods Word and History, especially U.S. history. I always loved English, but I was ashamed to admit it around my peers at school. Despite America's brutal history of slavery, I learned to appreciate how God used the Founder's to create our Declaration of Independence and Constitution within the context of history. I also learned that it was the Democrat party that perpetuated slavery in America, formed the KKK, and fought against civil rights all the way up into the 1970's.
This was all contrary to what I heard growing up in California schools. Unfortunately, through a complicit liberal media, indoctrination through schools and movies, the party responsible for most of our evil history has been able to escape blame and cast the blame on the party that stood up against these evils- The Republican Party. Not anymore!
The Carl Jackson Show is committed to bringing you the right information so that you arrive at the right political conclusions. Without God truth and morality are mere opinions. We believe in loving God (Jesus) with all of our hearts, and loving our neighbor's (fellow countrymen no matter the party) as ourselves; This is why we are the home of "The Good Fight."
Practically speaking, we believe that modern day liberalism is cruel because it tells the individual that "you're nothing without government." However, modern day conservatism tells the government "they're nothing without you." The latter is what our Founder's intended. Your spiritual gifts used for practcal purposes will trump any handout from a government institution every day of the week and twice on Sundays. Mickey and I intend to prove that to you with every show.
---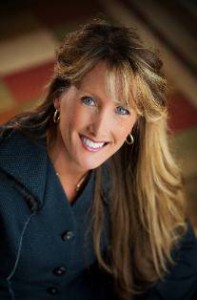 Rebecca Kiessling is an attorney, mother of 5 (2 are adopted), and an adoptee herself. She's the Director of Save The 1, National Spokeswoman for Personhood USA, and founding Board Member of Hope After Rape Conception. Speaking internationally, Rebecca shares her story of having been conceived in rape and targeted for abortion, but legally protected at the time. She's the poster child for the Feminists for Life ad, "Did I Deserve the Death Penalty?" and author of the Heritage House '76 pamphlet "Conceived in Rape: A Story of Hope." Rebecca went head to head against Gloria Allred on CNN's Piers Morgan, appeared on Fox's Huckabee sharing how she changed the heart of Gov. Rick Perry during his presidential campaign, and also appeared on CBN's The 700 Club, EWTN's Defending Life and Life on the Rock, and ABC's Good Morning America. Her story was featured in the Citizens United Film "The Gift of Life With Gov. Mike Huckabee," on "Extra," in Glamour Magazine and Marie Claire Magazine.
---
Dr. Alveda C. King: Daughter of the late slain civil rights activist Rev. A. D. King and Niece of Dr. Martin Luther King, Jr. Founder of King for America, Inc. Mother of six and doting grandmother. Consultant to the Africa Humanitarian Christian Fellowship. Former college professor. MA degree in Business Management. Published author of Sons of Thunder, The King Family Legacy and I Don't Want Your Man, I Want My Own. Doctorate of Laws conferred by Saint Anslem College. Served on the boards and committees of Coalition of African American Pastors, and the Judeo-Christian Coalition for Constitutional Restoration. Served in the Georgia State House of Representatives. Accomplished actress and songwriter. She is a voice for theSilent No More Awareness Campaign, speaking about her regret for her abortion. During the years of the Civil Rights Movement, led by her Uncle, Dr. Martin Luther King, Jr., Alveda's family home was bombed in Birmingham, Alabama. "Daddy's house was bombed, then in Louisville, Kentucky his church office was bombed. I was also jailed during the open housing movement," she recalls. Alveda has continued her long-term work as a civil rights activist. Advocate for School Choice as a civil rights issue. Strong advocate for life of the unborn, faith in God not faith in government bureaucracy. http://www.priestsforlife.org/africanamerican/blog/ 
---

Admiral James A. Lyons (ret.) is a former Commander-in-Chief of the U.S. Pacific Fleet
---
Mychal Massie is chairman of the National Leadership Network of Black Conservatives-Project 21 – a conservative black think tank located in Washington, D.C. He was recognized as the 2008 Conservative Man of the Year by the Conservative Party of Suffolk County, N.Y.  In 2011, he was recognized as one of the most influential black conservative Republicans.  He is a nationally recognized political activist, pundit, and syndicated op-ed columnist.  He is a frequent keynote speaker and former host of the top-rated radio talk-show "Straight Talk with Mychal Massie."  He has been a guest on every major cable news network and talk-radio programming worldwide.  He is frequently quoted by authors and program hosts alike.  His positions on a colorblind society, educational reform, abortion, individual responsibility, limited government are forthright and unyielding.  A provocative, outside the box, visionary thinker, in February 2011 Mychal hosted an "empty chair debate" at the National Press Club, after Al Sharpton, Marc Morial Chairman of the National Urban League, and former Congressman and co-founder of the Congressional Black Caucus Walter Fauntroy, refused to debate him on the merits of their accusations of racism. http://mychal-massie.com/premium/
---
Stephen McEveety, Producer  Mr. McEveety has produced some of the world's most celebrated films, including Mel Gibson's The Passion of the Christ, Braveheart, We Were Soldiers, and others.  ICON's Passion Of The Christ was the most profitable film of 2004 and one of the most profitable films of all time. Steve has over 30 years experience as a film maker.
Stephen launched Mpower Pictures, a film production company in January 2007 with John Shepherd and Todd Burns.  Mission: Empowering both the artist and the audience by telling stories that are compelling, bold and uncompromising.
One of Stephen's most recent projects is The Stoning of Soraya M.
http://www.thestoning.com   View the Trailer
---
Judge Roy Moore, CHIEF JUSTICE ALABAMA SUPREME COURT, PRESIDENT OF FOUNDATION FOR MORAL LAW: Resides in Gallant, Alabama, with his wife Kayla and their children. Judge Moore graduated from the U.S. Military Academy at West Point in 1969 and completed his Juris Doctor degree from the University of Alabama School of Law in 1977. Captain Moore served in the U.S. Army as a company commander with the Military Police Corps in Vietnam. He became the first full-time Deputy District Attorney in Etowah County and served in this position from 1977 until 1982. In 1984, Chief Justice Moore undertook private practice of law in Gadsden. He became a judge of the Sixteenth Judicial Circuit of Alabama in 1992, and served until his election as Chief Justice of the Alabama Supreme Court in 2000. In 2003, Chief Justice Moore was removed from his position for standing up for the inalienable right to acknowledge God. The former Chief Justice lectures throughout the United States, teaching about America's history and our right to acknowledge God. He authors a bi-weekly column, Our Moral Foundation, at www.WorldNetDaily.com. Judge Moore has authored a book, So Help Me God (2005), as well as numerous publications, including "Religion in the Public Square," Cumberland Law Review, Cumberland School of Law, Volume 29, No. 2, 1998-1999; "Putting God Back in the Public Square," Imprimis, Hillsdale College, Vol. 28, No. 8, August, 1999; "Courts Out of Control: Understanding the Rule of Law in America," Liberty Forum, Institute on the Constitution, Vol. 2, Issue 2, Spring 2006; Our Legal Heritage, Foundation for Moral Law; and a chapter in Judicial Tyranny: The New Kings of America (Mark Sutherland ed., The National Policy Center 2005).
---
Marc Morano is the executive editor and chief correspondent for ClimateDepot.com, a global warming and eco-news center founded in 2009.Morano served for three years as a senior advisor, speechwriter, and climate researcher for U.S. Senate Environment and Public Works Committee as he  also managed the award-winning communication operations of the GOP side. Morano, who has spent years researching climate change, environmental, and energy issues, traveled to Greenland in 2007 to investigate global warming claims. As Senate staff, Morano also attended the United Nation's climate eco-conferences held in Kenya, Indonesia, and Poland in 2006, 2007, and 2008. Morano authored and compiled the 2007 groundbreaking report of 400-plus dissenting scientists and the follow-up 2009 report of 700-plus scientists dissenting from man-made global warming fears. Morano has held both White House and Capitol Hill Press credentials and a former member of the Society of Professional Journalists. He has attended and reported on numerous international eco-conferences as well as the 2002 UN-sponsored Earth Summit in Johannesburg, South Africa. Prior to joining the Senate, Morano worked for well over a decade as an investigative journalist, documentary maker, radio talk show host and national television correspondent. In 2000, his investigative television documentary "Amazon Rainforest: Clear-Cutting the Myths" created an international firestorm. His reporting has made international news, including appearances and coverage on CNN, Fox News Channel's The O'Reilly Factor, Lou Dobbs and Hannity & Colmes, BBC TV, The New York Times, The Washington Post, USA Today, The Wall Street Journal, The New York Post, US Weekly Magazine, web links from the Drudge Report, the entertainment show Extra TV, and Politically Incorrect w/ Bill Maher.
---
Cyrus Nowrasteh, Writer\Director  Cyrus Nowrasteh was born in Boulder, Colorado of Iranian parents, and lived in Iran as a young boy. A graduate of the USC cinema program, he has worked in the motion picture and television business for over 20 years. He has worked as an award-winning writer on a number of TV series, documentaries and feature films, most notably on the acclaimed and controversial ABC docudrama, "The Path to 9/11," which aired on September 10th and 11th, 2006, to an audience of 28 million viewers. He became the focal point of a partisan political attack which cast him in the public arena appearing on CNN, FOX news, talk radio, and in print in the Wall Street Journal and other publications. The DVD release of that film has been suppressed to this day.
One of Cyrus's most recent projects is The Stoning of Soraya M.
http://www.thestoning.com   View the Trailer
---
Brad O'Leary serves as President of ATI-News, Chairman of the Board of PM Direct and is the former President of the American Association of Political Consultants. From 1993 to 1997, Brad hosted a talk show program on NBC Westwood One that boasted two million listeners a day.  He was also a cover story and feature writer for USA Today Weekend Magazine with 100 million weekly readers. O'Leary is also the executive producer or producer of 11 television series and 27 television specials, including award-winning shows on President Ronald Reagan and Pope John Paul II. O'Leary is the author of 11 books, including Presidential Follies, Are You a Conservative or a Liberal?, Triangle of Death and now, The Audacity of Deceit. Please take the Barack Obama Test here:http://www.barackobamatest.com.
---

Lieutenant General Tom McInerney (ret) is United States Air Force Lieutenant General, who served in top military positions and reported directly to the Secretary of Defense and to the Vice President of the United States
---
Dr. Jane M. Orient, M.D., On Air contributor speaking on Healthcare Reform.  Dr. Orient has appeared on NBC, MSNBC and many major broadcast venues throughout the US, as well and her Op-eds have been printed in hundreds of local and international newspapers, magazines and followed on major blogs.
Executive Director of Association of American Physicians and Surgeons, has been in solo practice of general internal medicine since 1981 and is a clinical lecturer in medicine at the University of Arizona College of Medicine. She received her undergraduate degrees in chemistry and mathematics from the University of Arizona, and her M.D. from Columbia University College of Physicians and Surgeons. She is the author of Sapira's Art and Science of Bedside Diagnosis; the fourth edition has just been published by Lippincott, Williams & Wilkins. She also authoredYOUR Doctor Is Not In: Healthy Skepticism about National Health Care, published by Crown. She is the executive director of the Association of American Physicians and Surgeons, a voice for patients' and physicians' independence since 1943. Complete curriculum vitae posted atwww.drjaneorient.com. Additional information on health-related issues:www.aapsonline.org and www.takebackmedicine.com.
Dr. Orient's position on Obama's healthcare reform:  "The Obama plan will increase individual health insurance costs, and if the federal government puts price controls on the premiums, the companies will simply have to go out of business. Obama makes promises, but the Plan will deliver higher costs, more hassles, fewer choices, less innovation, and less patient care."   
---
Katrina Pierson is the Tea Party Review Magazine's National Grass Roots Director. As a working single mother, she has transformed into a Tea Party activist practically overnight. Ms. Pierson was recognized by former Senator Fred Thompson as the Tea Party Darling, and  was noted to give the most moving speech in the country out of all of the April 15, 2009 Tax Day Tea Party events. She is a board member of the Common Sense Texans Network, Nationwide Tea Party Coalition, and founder of the Garland Tea Party.  Ms. Pierson has appeared numerous times on local news and talk radio, and has been a frequent guest on the Fox News and Fox Business Channels. She is currently a full time health care administrator. She is also the Executive Director of WatchtheVote.org, which serves as a grass-roots watchdog tool for the United States Congress. Serving on the Texas Tea Party Caucus Advisory Committee, her primary goal is to help regain community strength by educating voters and training citizens how to arm themselves with the knowledge to make informed decisions at the polls in order to conserve liberty and restore the free market pursuit of happiness.
---
Dr. Judith Reisman, author of the new book, Sexual Sabotage, is sought worldwide to speak, lecture, testify and counsel individuals, organizations, professionals and governments in Media Forensics, the scientific analysis of images, pictures, cartoons, illustrations, pornography and text in sexual harassment of women and children in the workplace, schools and homes.Her media forensic expertise has been successful in child custody cases, examining "pseudo-child" and "virtual-child" pornography, as well as in judicial and legislative decisions about fraudulent sex science, sex education and the way in which media images restructure human brain, mind, memory, and conduct by hijacking rationality. The special emphasis of her research continues to be the scientific documentation of the difference between public and private space human erotic displays, and the subversion of informed consent via exposure to supranormal visual stimuli. Dr. Judith Reisman is a consultant and former president of The Institute for Media Education, and is the scientific advisor for the California Protective Parents Association. A sought-after expert in the field of Media Forensics, Dr. Reisman is also an author and has been a consultant to four U.S. Department of Justice administrations.
She's authored or co-authored several titles, including:
Kinsey, Sex and Fraud: The Indoctrination of a People
Kinsey, Crimes and Consequences
The Red Queen and the Grand Scheme
Soft Porn Plays Hardball: Its Tragic Effects on Women, Children and the Family
You can order author-autographed copies here:
http://superstore.wnd.com/Sexual-Sabotage-Hardcover_2
---
Dr. Tamzin Rosenwasser earned her MD from Washington University in St Louis.  She is board-certified in Internal Medicine and Dermatology and has practiced Emergency Medicine and Dermatology.  Dr. Rosenwasser served as President of the Association of American Physicians and Surgeons (AAPS) in 2007-2008 and is currently on the Board of Directors.  She also serves as the chair of the Research Advisory Committee of the Newfoundland Club of America.  As a life-long dog lover and trainer, she realizes that her dogs have better access to medical care and more medical privacy than she has, and her veterinarians are paid more than physicians in the United States for exactly the same types of surgery.
---

Marilyn M. Singleton, MD, JD, (California) board-certified anesthesiologist, professor and Association of American Physicians and Surgeons Board of Directors member.
Bio: Dr. Singleton is a board-certified anesthesiologist and Association of American Physicians and Surgeons (AAPS) Board member. She graduated from Stanford and earned her MD at UCSF Medical School.  Dr. Singleton completed 2 years of Surgery residency at UCSF, then her Anesthesia residency at Harvard's Beth Israel Hospital. While still working in the operating room, she attended UC Berkeley Law School, focusing on constitutional law and administrative law.  She interned at the National Health Law Project and practiced insurance and health law.  She teaches classes in the recognition of elder abuse and constitutional law for non-lawyers.
---
Dr. G. Keith Smith is a board certified anesthesiologist in private practice since 1990. In 1997, he co-founded The Surgery Center of Oklahoma, an outpatient surgery center in Oklahoma City, Oklahoma, owned by 40 of the top physicians and surgeons in central Oklahoma. Dr. Smith serves as the medical director, CEO and managing partner while maintaining an active anesthesia practice.
In 2009, Dr. Smith launched a website displaying all-inclusive pricing for various surgical procedures, a move that has gained him and the facility, national and even international attention. Many Canadians and uninsured Americans have been treated at his facility, taking advantage of the low and transparent pricing available.
Operation of this free market medical practice, arguably the only one of its kind in the U.S., has gained the endorsement of policymakers and legislators nationally. More and more self-funded insurance plans are taking advantage of Dr. Smith's pricing model, resulting in significant savings to their employee health plans. His hope is for as many facilities as possible to adopt a transparent pricing model, a move he believes will lower costs for all and improve quality of care.
Dr. Smith resides in Oklahoma City, Oklahoma. Contact:KSmith@surgerycenterok.com, 405-627-0274
---
John Stemberger: An AV Rated Orlando attorney, a marriage and family advocate, received his Juris Doctorate of law from the Cumberland School of Law at Stamford University, founder of the Institute for Conservative Studies (ICS) – a think-tank at Florida State University, a consultant to state, federal, and presidential campaigns, political campaign director, a public speaker, former appointee to the Judicial Nominating Commission (JNC) for the Ninth Judicial Circuit of Florida where he served for eight years screening and recommending new judge candidates in Central Florida and is a member of the Council for National Policy and the Arlington Group in Washington, DC. In addition to the private practice of law, in 2004 Stemberger became the President of the Florida Family Policy Council (FFPC) and has appeared on many media outlets including ABC News Nightline, Fox News, C-SPAN, MSNBC, Court TV, and has been quoted in the New York Times, The Economist, on National Public Radio and more. Most recently, Stemberger received national media attention for representing Rifqa Bary – the Muslim teenager from Columbus, Ohio, who fled to Florida after she was threatened to be killed by her father for not renouncing her faith after her conversion from Islam to Christianity was discovered.
---
The Stoning of Soraya M:
Directed by Cyrus Nowrasteh – Starring Shohreh Aghdashloo, Mozhan Marnò, James Caviezelbr /> Lionsgate – Rated R – 116 min – Social Problem Film – Region: 1 (USA & territories, Canada)
Director Cyrus Nowrasteh teams with screenwriter Betsy Giffen Nowrasteh to illuminate the dangers of religious fundamentalism, gender apartheid, and mob rule with this fictionalized adaptation of Freidoune Sahebjam's best-selling novel centering on a true-life tragedy. The story takes place in 1986, just as Khomeini is coming into power in Iran. Undercover French journalist Freidoune Sahebjam (Jim Caviezel) is traveling though a small southwestern village when his car breaks down. Surrounded by strife but left with little choice other to wait until his car is repaired, the anxious Freidoune is soon approached by persistent local Zahra (Shohreh Aghdashloo), who convinces him to follow her into the courtyard behind her home. There, she reveals to him that she has just borne witness to a most heinous crime. Just the previous day, Zahra had watched the men or her town stone an innocent woman to death. That woman was Soraya (Mozhan Marnò), long-suffering wife of abusive tyrant Ali. Soraya wed Ali in an arranged marriage, never realizing the horrors that she and her children would endure under her husband's heavy hand. When Ali requested a divorce so that he would be free to marry a 14-year-old girl, Soraya boldly refused, knowing that she and the children would most certainly starve to death without a husband to support them. Ali was too poor to return Soraya's dowry as custom dictates in a divorce, but he found another way out of the marriage. Under Shariah law, adultery is a crime punishable by death if the accused is unable to prove her innocence. Scheming with the newly installed, counterfeit mullah, Ali accused his wife of adultery. In order to ensure that she had no chance of defending herself, he blackmailed several male villagers to testify on his behalf. A tribunal was quickly called, and Soraya's fate forever sealed. ~ Jason Buchanan, Rovi
http://www.amazon.com/Stoning-Soraya-M-Mozhan-Marn%C3%B2/dp/B0031DDGA4
---
There Be Dragons:  Set during the turmoil of the Spanish Civil War (early 1900s), There Be Dragons tells the story of two childhood friends who find themselves on opposite sides as war erupts. One chooses the path of peace and becomes a priest (St. Josemaria Escriva) while the other chooses a life of jealousy and revenge. Each struggles to find the faith and forgiveness to overcome the forces tearing them apart.
Wes Bentley (American Beauty) leads a terrific ensemble cast that includes: Charlie Cox (Stardust), Olga Kurylenko (Quantum of Solace), Derek Jacobi (The King's Speech), Dougray Scott (Mission Impossible II) and Rodrigo Santoro (300).
---

Major General Paul Vallely, Paul E. Vallely, MG, US Army (ret), Chairman, Stand up America and the Legacy National Security Advisory Group
---
Elizabeth Lee Vliet, M.D. is a preventive and climacteric medicine specialist with medical practices in Tucson AZ and Dallas TX that take an integrated approach to evaluation and treatment of women and men with complex medical and hormonal problems.  Dr. Vliet is also President of International Health Strategies, Ltd., a global healthcare and education service company whose mission is twofold: liberty and privacy in treatment options and preservation of the Oath of Hippocrates focus on the individual patient.
Dr. Vliet is the 2007 recipient of the Voice of Women award from the Arizona Foundation for Women for her pioneering advocacy for the overlooked hormone connections in women's health.  Dr. Vliet received her M.D. degree and internship in Internal Medicine at Eastern Virginia Medical School, then completed specialty training at Johns Hopkins Hospital.  Dr. Vliet is a Director of the Association of American Physicians and Surgeons.
Dr. Vliet has appeared on FOX NEWS, Cavuto, Stuart Varney Show, Fox and Friends and syndicated radio shows across the country addressing the economic and medical impact of the new healthcare bill.
Dr. Vliet's books include: It's My Ovaries, Stupid!; Screaming To Be Heard: Hormonal Connections Women Suspect– And Doctors STILL  Ignore; Women, Weight and Hormones; The Savvy Woman's Guide to PCOS, The Savvy Woman's Guide to Testosterone.
Dr. Vliet's medical and educational website is www.HerPlace.com.  For more on healthcare, go to www.TakeBackMedicine.comor http://www.aapsonline.org
Quote from Dr. Vliet: "The President's healthcare proposal, in my opinion, will increase costs, lead to more government mandates and price controls that will reduce private insurance choices, and lead ultimately to long waits for care and limited choices of treatment options."
---